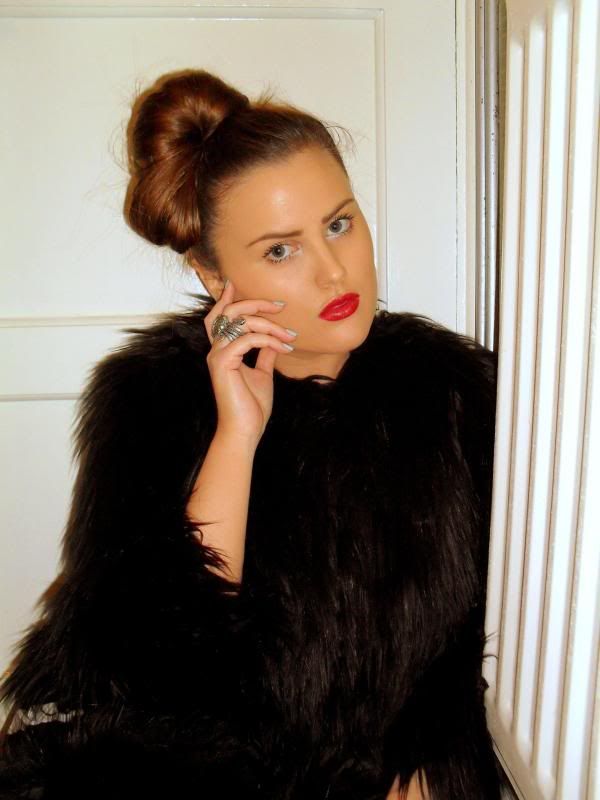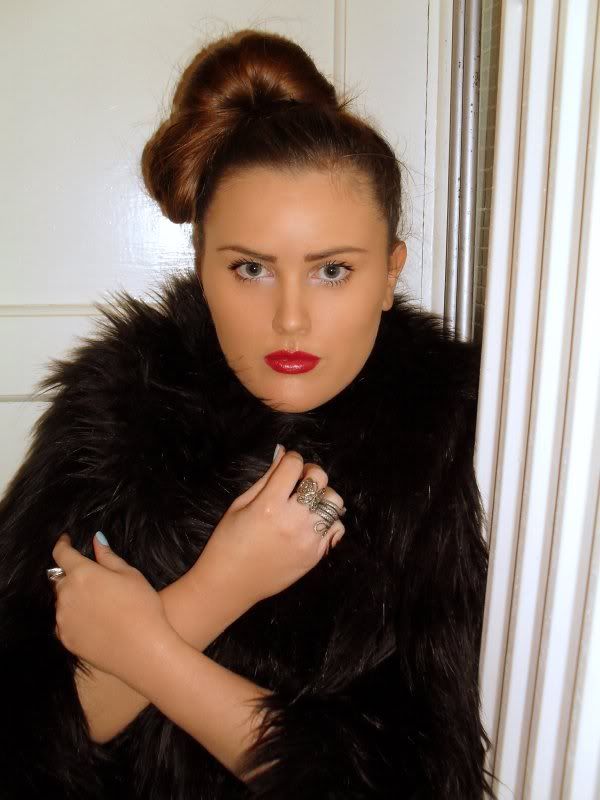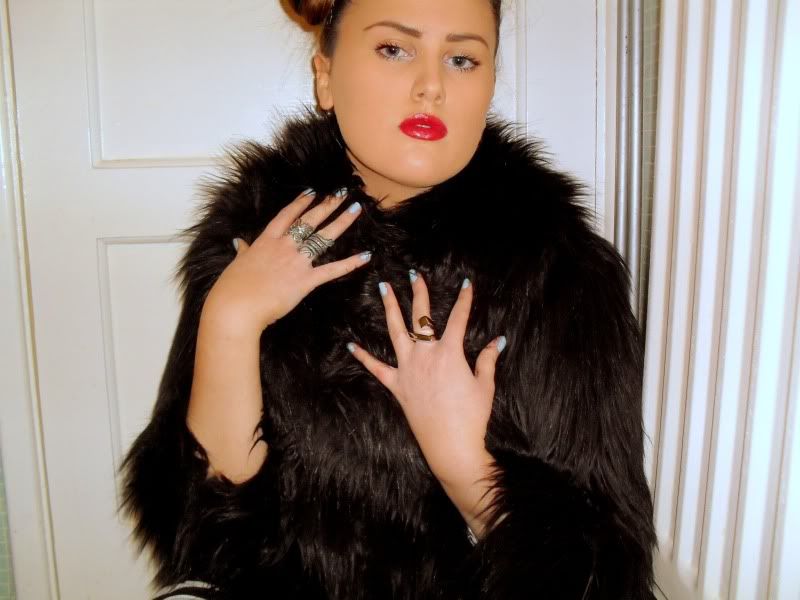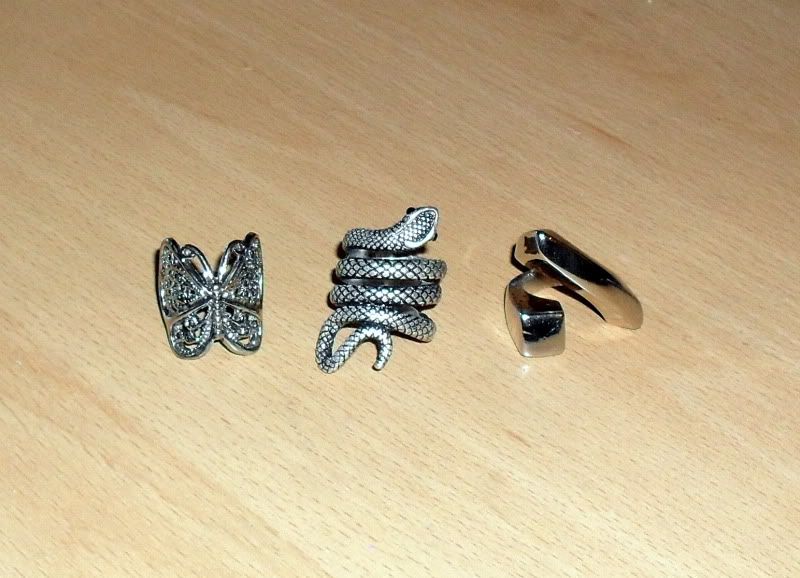 I wanted to show you my "bun". This hair style was completely
unintentional. I had done one of those ballerina bun things the other day then suddenly one of my grips snapped and my hair sprung out like one of those slinky toys haha. I pinned it place, added a little hairspray and voila! i really like it!
I bought my new rings the other week from asos, love them!
Im wearing double helpings of fur (faux of course) the coat is from river island and the fur scarf is h&m.
For some added inspiration.
From left to right; Marc Jacobs, Luella, Lanvin